28 Neighbors from Alameda, Concordia, and Beaumont-Wilshire neighborhoods came together on Monday, March 19 to form the Friends of Wilshire Park, a grassroots organization dedicated to caring for and improving Wilshire Park.
Yvonne Boisvert, Vice President of the Friends of Peninsula Park Rose Garden, spoke to the group, describing the ways their organization had found success and providing valuable advice on how to get off the ground as a new community group. She recommended finding a motto that clearly defined the group's purpose and starting with a small, well-defined, attainable project and using that as a springboard for larger successes.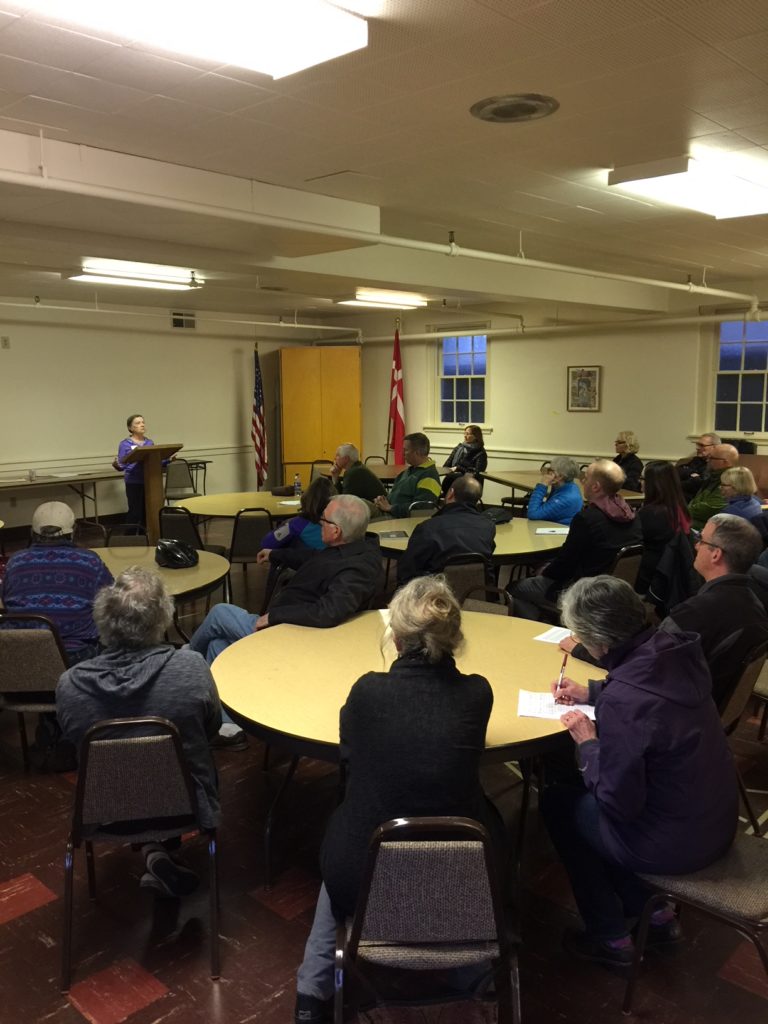 The members broke into discussion groups to share ideas and goals for the children's play equipment, the off-leash dog area, the jogging track, and native habitat enhancement. After coming back together as a large group, the meeting adjourned with a challenge for members to spread the word to friends and neighbors who enjoy Wilshire Park that they now have a chance to get involved in its improvement.
The group's next meeting will take place on Wednesday, April 25 at 7:00 pm at Bethany Lutheran Church, located at 4330 NE 37th Avenue, Portland. All members of the public interested in making improvements to Wilshire Park are welcome.