Our next volunteer day is November 2, 2019. We'll be planting black huckleberries in the NatureSpace to provide habitat and food for birds and make our native plant garden even prettier. You can find more information here and sign up to volunteer using the form below:
Another ongoing project is replacing the worn-out equipment in the small children's play area. The little car has been installed, and we are partway to our next goal of raising enough to purchase and install a new playhouse.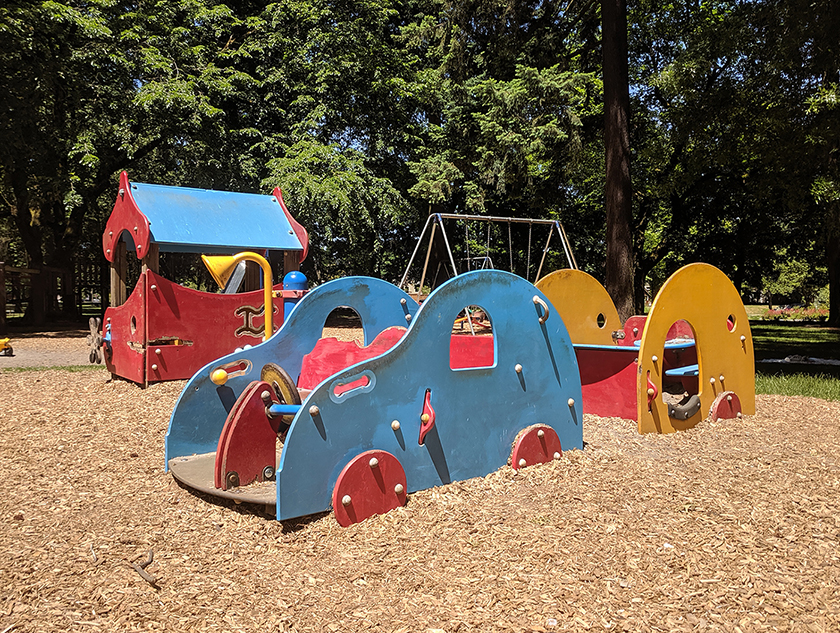 Here are some things you can do right now to help us make Wilshire Park a better, safer place:
Make a 100% tax-deductible cash or check donation.
Donate through our GoFundMe Page. These donations are also 100% tax-deductible.
Print out flyers advertising our fundraising event on July 28, 2019 and post them around town.
Click "going" on the Facebook page for the fundraiser and share it with your friends.
Donate an item, gift certificate, or voucher for a professional service for the raffle and silent auction at our fundraiser event. Contact

[email protected]

to learn how to make your 100% tax-deductible donation.
Attend our next meeting. We meet every second Wednesday at Bethany Lutheran Church, located at the northeast corner of Wilshire Park.