Dog Park Water Fountain Fundraiser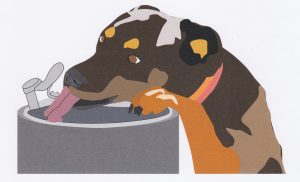 FoWP (Friends of Wilshire Park) and BWNA (Beaumont Wilshire Neighborhood Association) has worked together to raise funds for the Nature Park and the Children's Playground has launched an ambitious fundraising campaign of approximately $22K to bring a piped-in water source to the  dog park.  This is a much-needed addition for the busy off-leash dog park area.  We are relying on contributions from the dog lovers who want to help quench dog's thirst!  Thanks to the hoomans who continue to bring jugs of water from their homes – but we can do better!
Project Overview
In discussing the most viable projects to improve the off leash dog park area, it was agreed that the most affordable next step to improve the dog park would be to add a piped in water sourcefor our four-legged best friends.   Additional proposals in the future might include perimeter fencing, manufactured wood chips,  benches for hoomans and plastic dog waste dispensers around the entirely of the park .
The "estimated" cost of $21,692 to bring water to the dog park has two main buckets (1) Water Bureau fees of $11,692 and (2) Parks Bureau fees of $10,000.  The good news is that the water source won't be tied into the existing irrigation points in the park, which means that the water will be available for the dogs all year long.  The water source will be provided by the Portland Water Bureau to include a 3/8" water meter service, charges for Service Development, Meter Service Installation, Service Activation and Backflow Review and Inspection totaling an estimated $11,692.  The Parks Bureau Fees include Design Plan Development and Review, Backflow Device, Area Drain and Materials, Plumbing Line, Materials, Equipment, Frost Free line, Plumbing Labor, and a Contingency Fund totaling an estimated $10,000.
Some neighbors and dog park hoomans have expressed concerns about the type of fountain and its hygienic safety as well as the possibility of the water source being used by people other than giving water to their dogs.   Mike Grosso or the Portland Parks and Recreation responded that to date the Parks Bureau has not found a correlation between water sources and increased homeless visitation. PP&R plans to have a drain so that the water doesn't pool and create a bacteria source.
The specific location will be determined by the design plan development and review between the Water Bureau and the Parks Bureau.  The current thought is to place the fountain in the vicinity of the picnic table.
We need your help us get to the finish line. We are looking for volunteers and donors to help this project get to completion.
Please reach out to Gary Hancock, FoWP Chair, at [email protected] or send an email to [email protected]. Let's do this!!!!!
Frequently Asked Questions:
FOUNTAIN
What type of water source is proposed? (spicket, hydrant, fountain) The current proposal is a pump handle similar to Cully and Normandale Park
What is the proposed location for the water source? The exact location in the  dog park  will be dependent on the final plan .  It will likely be in the vicinity of the picnic table.
Will this be accessible all year long? Yes, because this will be serviced by the water bureau and will have a frost free line so it will be available all year.  The park water is shut off in late November each year.
MY DONATION
Is my contribution tax deductible? Yes! BWNA is part of a coalition of nine local neighborhood associations "CNN" (Central Northeast Neighborhood Coalition | https://cnncoalition.org, Donations will go through CNN which has 501(c) (3) nonprofit status.
How can I donate? There are three easy ways to donate;
Send a check made out to CNN (Central Northeast Neighborhood Coalition) Attention: Friends of Wilshire Park | Central Northeast Neighborhood Coalition| 4415 NE 87thAvenue | Portland, OR 97220
 Click on the GoFundMe link |  https://gofund.me/15cb44b33. 
 Scan the GoFund Me QR code below.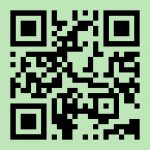 Attend a fundraising event. Check back soon for upcoming events happening throughout the year.
What happens to my contribution if FoWP doesn't reach the dog fountain campaign target? We love our dogs – we can do this but … if not … then it is likely that the funds will go to other worthy park projects to enhance the dog park. Come back to this site often for progress reports.
HOW CAN I GET INVOLVED?
Take part in monthly FoWP meetings. These meetings currently take place via zoom at 7pm on the second Wednesday of each month. Email [email protected] for an invite and zoom link.
We need volunteers and creative fundraising ideas. Is that you? Contact Mary Roney ([email protected])
Do you know a local business that might be able to contribute (in-kind or cash)? Contact Gary Hancock ([email protected])
Do you have a skillset that would contribute to the campaign success? (photographer, artist, screen printer, web designer, screen-printing)  Contact Mary Roney ([email protected]) or Kelly Thompson ([email protected])
FUNDRAISING TOTALS
As of April 28, 2022 | $7, 300
__________ __________________
New Playhouse Fundraising Success
We did it!
We'll have more details soon, but congratulations, community! YOU DID IT! We've raised enough money for the new playhouse in the toddler play area at Wilshire Park. During this difficult time of quarantine, children have been particularly affected by not being able to play in their favorite places with their friends. It's our hope that when it's safe to return to our public spaces, they'll have a new playhouse to look forward to. As soon as the order is finalized and we have an installation timetable, we'll tell you all about it. In the meantime, we wish to give our wholehearted thanks to the Central Northeast Neighbors coalition and Portland Parks and Recreation. Without their support this never could have happened.