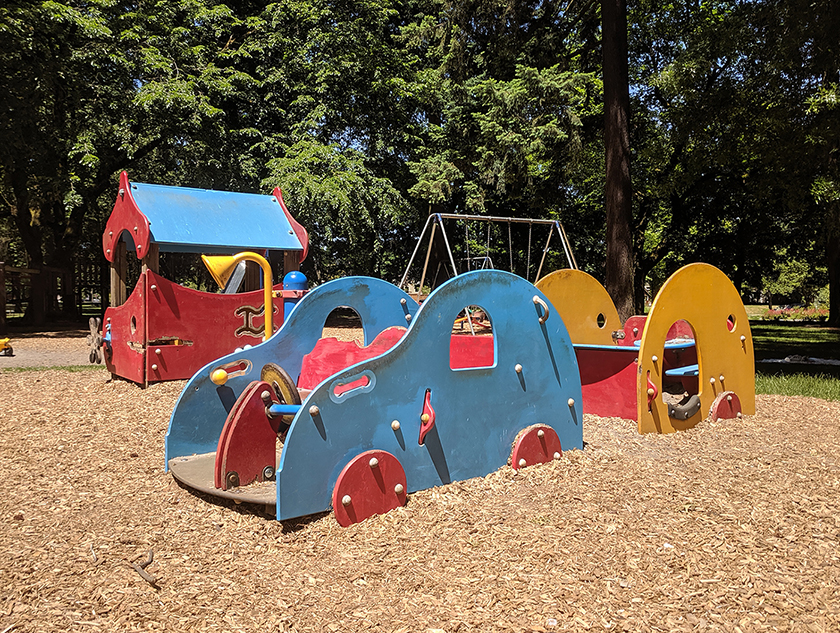 The play equipment at Wilshire Park has been much loved by generations of kids in Northeast Portland, and it's time to replace it. We're focusing first on getting a new car first, and then we'd like to replace the play house. The Central Northeast Neighbors Coalition, a registered 501(c)(3) and part of Portland's official neighborhood network, is acting as our fiscal sponsor. This means donations will be properly handled and donors like you can claim 100% of their donation on their taxes. You can also donate right away by clicking on the link below, which takes you to our GoFundMe account.

Or Send Checks To:
Central Northeast Neighbors
4415 NE 87th St. Portland, Oregon 97220
IMPORTANT: Please write "Friends of Wilshire Park" in the memo section of your check so Central Northeast Neighbors will know that the donation is for the play equipment at Wilshire Park.
Thank you for ensuring that Wilshire Park is a safe, pleasant place for many generations of Portland's children to play! For more details, please see our full post about our fundraising efforts.