Current Posters to Share
This flyer can be printed on 8.5 by 11 paper and then cut into individual handouts. Leave piles of them at friendly businesses, pin one to a bulletin board, or hand them out when you visit the park!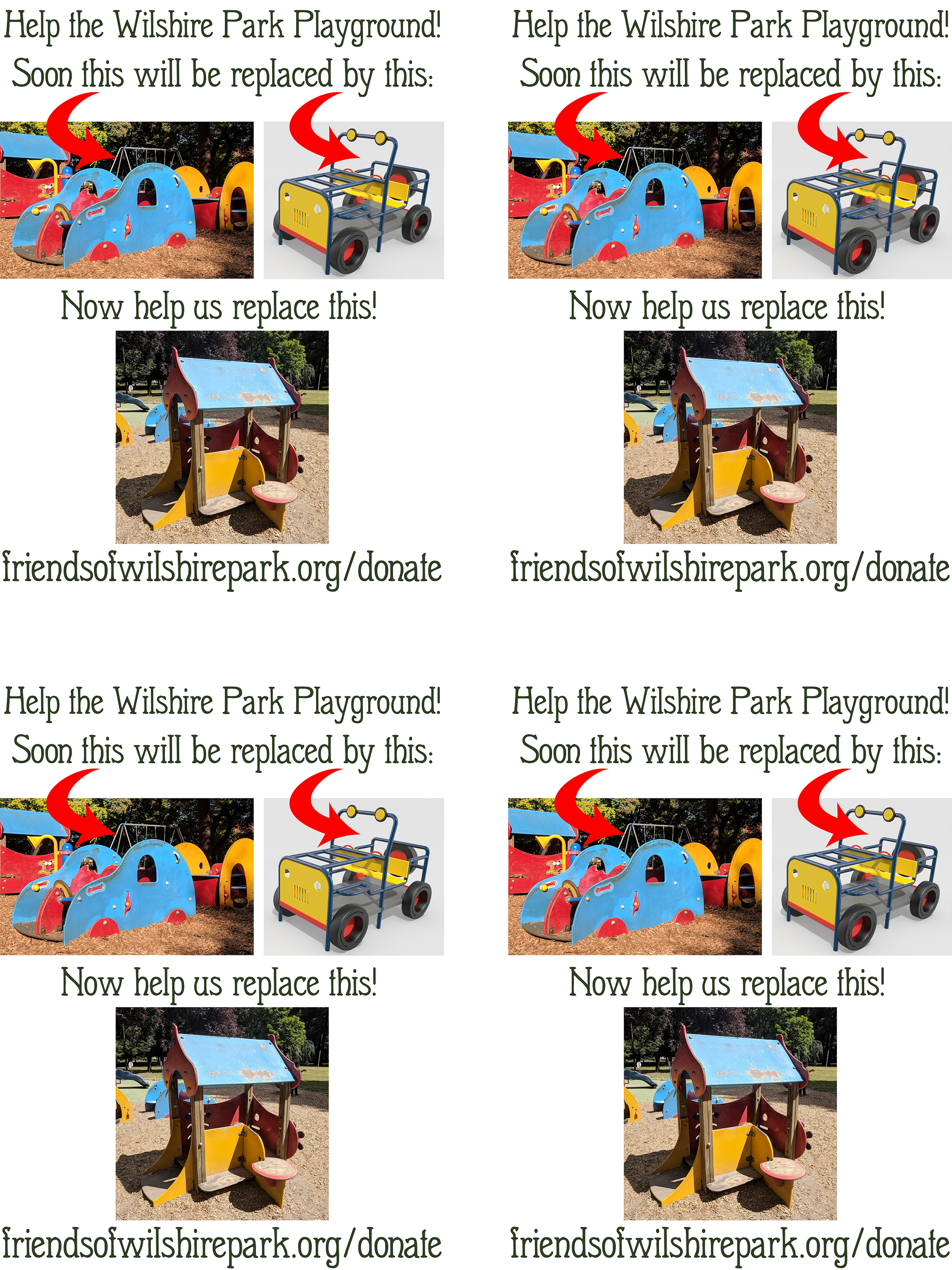 Here's a pdf of an even smaller card to help people find us online or at our monthly meetings.
News Clippings
September/October 2018 BWNA newsletter article – Success for Friends of Wilshire Park on NatureSpace project and children's play equipment
July/August 2018 BWNA newsletter article – Friends of Wilshire Park Begin Improvement Projects
Links
Portland Parks and Recreation's Urban Forestry interactive survey of trees in Wilshire Park
Backyard Habitat Certification Program
Community Watershed Stewardship Program
Graphics Archive