Saturday, November 2 is "Rake 'n' Plant" day! Whether you are into upper body exercise or digging and planting native trees and shrubs come join other neighbors to make our park even more beautiful than it already is. Children are welcome and forms can be provided to anyone needing them for proof of community service.
From 9 am to noon volunteers will rake leaves and use them to mulch around trees and add black huckleberries to the NatureSpace. Autumn is the perfect time to add native plants to a garden, as all of the plants' energy can be spend on establishing a good root system without expending energy on spring growth or summer fruit.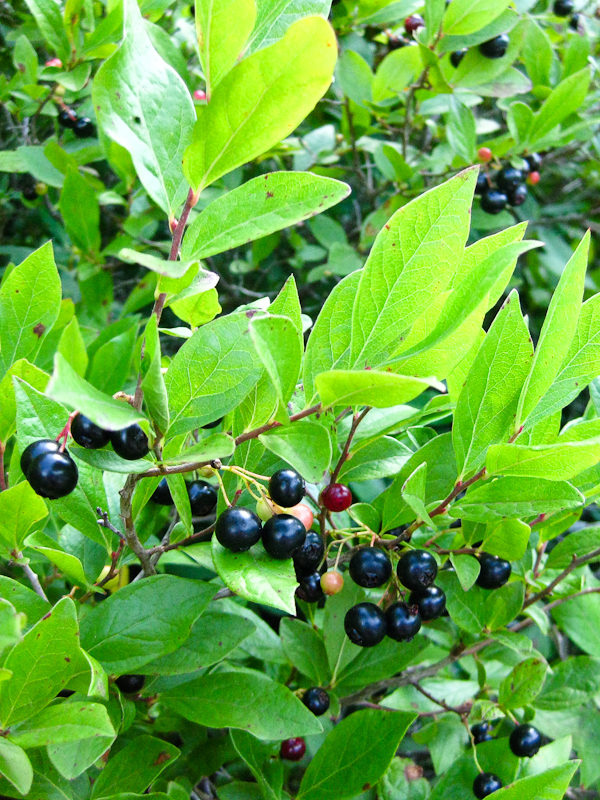 Black huckleberry, or Gaylussacia baccata, is a pretty shrub that can grow between 1 and 5 feet tall and produces lovely dark, sweet berries. Adding them to the NatureSpace will mean healthier, happier birds and more of them. By helping you can start making a difference to reverse the decline of bird populations in the U.S.
Please dress according to whatever weather Portland decides to have that day and wear good work gloves. Bring your own rakes for gathering fallen leaves as well as garden tools good for planting shrubs. There will be snacks, cocoa, and coffee like the last planting day, though we can't guarantee that another bald eagle will show up when the work is done.
Please sign up to volunteer using our form: