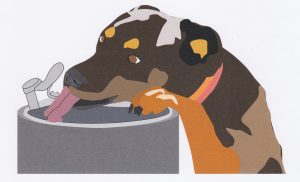 FoWP (Friends of Wilshire Park) and BWNA (Beaumont Wilshire Neighborhood Association) has worked together to raise funds for the Nature Park and the Children's Playground and now it's   launching an ambitious fundraising campaign of approximately $22K to bring a piped-in water source to the  dog park.  This is a much-needed addition for the busy off-leash dog park area.  We are relying on contributions from the dog lovers who want to help quench dog's thirst!  Thanks to the hoomans who continue to bring jugs of water from their homes – but we can do better!
Frequently Asked Questions:
HOW  CAN I LEARN MORE?
Sign up for the Friends of Wilshire Park Monthly Newsletter or email [email protected]
Is my contribution tax deductible? Yes! BWNA is part of a coalition of nine local neighborhood associations "CNN" (Central Northeast Neighborhood Coalition | https://cnncoalition.org, Donations will go through CNN which has 501(c) (3) nonprofit status.
How can I donate? Send a check made payable to CNN (Central Northeast Neighbors) with the bottom memo line reading FoWP
Attention: Friends of Wilshire Park | Central Northeast Neighborhood Coalition | 4415 NE 87thAvenue | Portland, OR 97220
Click on the GoFundMe link |  https://gofund.me/15cb44b3
Scan the GoFund Me QR code below.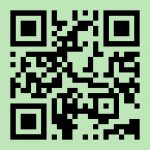 Attend a fundraising event. Check back soon for upcoming events happening throughout the year.
What happens to my contribution if FoWP doesn't reach the dog fountain campaign target? We love our dogs – we can do this but … if not … then it is likely that the funds will go to other worthy dog park projects. Come back to this site often for progress reports.
HOW CAN I GET INVOLVED?
Take part in monthly FoWP meetings These meetings currently take place via zoom at 7pm on the second Wednesday of each month. Contact Gary Hancock ([email protected]) for an invite and link.
We need volunteers and creative fundraising ideas. Is that you? Contact Mary Roney ([email protected])
Do you know a local business that might be able to contribute (in-kind or cash)? Contact Gary Hancock ([email protected])
Do you have a skillset that would contribute to the campaign success? (photographer, artist, screen printer, web designer, screen-printing)  Contact Mary Roney ([email protected]) or Kelly Thompson ([email protected])
FUNDRAISING TOTALS
As of 8/09/22    $17,000.00